We provide all the mechanical technical specification and drawings
Grande Meccanica provides all the mechanical technical specification and drawings through own internal facilities.
The powerful of the technical department is based on the strong cooperation and interface between the Mechanical Engineer, Welding Engineer, Project Engineering Team and Project Drafter Team.
The Technical department is coordinated by one Technical Director with high experience in Mechanical Design and Team Leading.
Grande Meccanica departments are then coordinated and supervised by a Project Manager with extensive experience in Technical and Project Management.
Co-operation between technicians and the other people of purchasing, quality and production departments ensures the most effective result for comprehension of Client requirements, application of engineering specifications and develop of the project with attention to cost and time, always focusing on Client Satisfaction.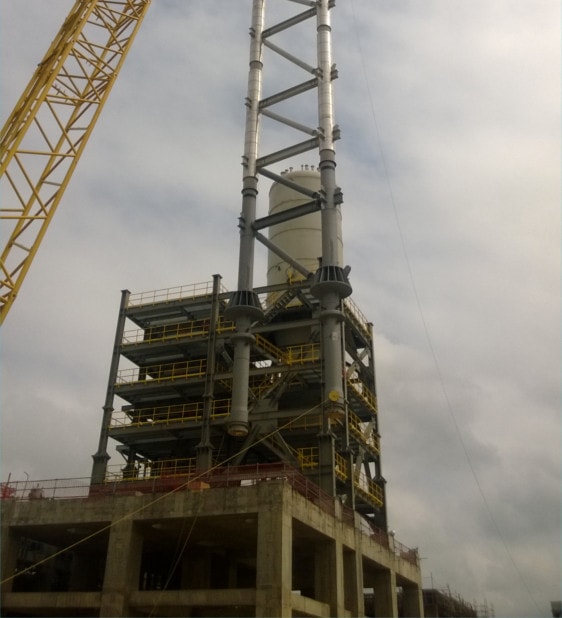 ASME I
ASME VIII div. 1&2
EN 13445 (PED Directive)
VSR/S/M – I
AD-2000 Merkblatt
GOST – Russia
Any other Code and Standard according to Client's requirement.
Compress / Micro Techno for Pressure Parts
AutoCAD / Solid Works / MicroStation for CAD
ANSYS / SAP2000 for FEA and Structural
Carbon Steel, Low temperature Carbon Steel
Low Alloy Carbon Steel
Stainless Steel (Austenitic, Ferritic, Duplex)
Cladded Steel and Weld Overlay
Aluminum / Aluminum Alloys
Nickel-Alloys & Copper Alloys
Cr – Mo Alloys
Our aim is the full Customer Satisfation
We work to satisfy the customer requirements in terms of Technology, Reliability and Innovation.
Only takes a few seconds!