Long tradition in Engineering and Manufacturing
Grande Meccanica S.p.A. is a leading company with long tradition in Engineering and Manufacturing of Static Pressurized Technological Equipment for Petrochemical, Chemical, Refining, Power and Water Industries. It consists of two big workshops: Narni headquarter and workshop and Civitavecchia port workshop.
Our main products are:
Loop Reactors;
Gas Phase Reactor;
Multi Zone Circulating Reactors;
Static and Agitated Reactors;
Vessels, Columns, Towers;
Heat Exchangers.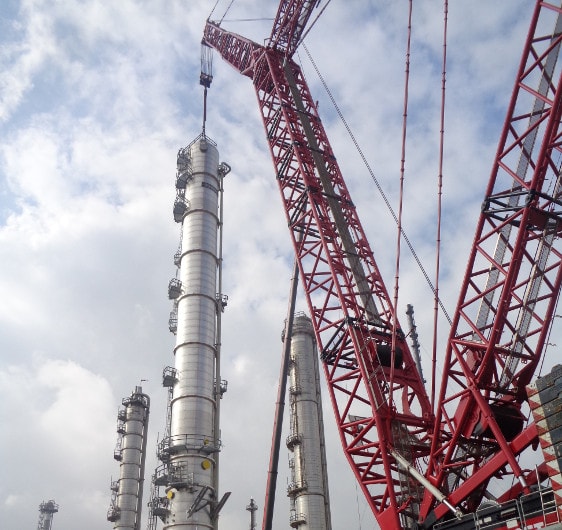 Mission
Grande Meccanica's mission is to enhance customer performance by delivering high-quality products, on-time delivery, in compliance with highest safety conditions. Our aim is to provide the highest production standards in terms of Technology, Reliability and Innovation, supporting the customer with Feasibility Study, BDEP, FEED and Detail Engineering, Procurement Services and Commissioning and Start-Up support.
Vision
Developing more and more Innovative Manufacturing Processes and Products, through the use of high quality materials and advanced manufacturing technologies. Recently, Grande Meccanica has developed a Joint Venture with a Italian high qualified engineering company, formed with managers and engineers with long experience in Project Management and Engineering services for Polyolefin technology for PP, HDPE, LLDPE and Polybutene.