The Company is located in Narni (head quarter and workshop).
Total Surface 60.000sqm
Covered Area 16.000sqm
Engineering and design in shop
Available Facilities for:

cutting, rolling, welding, machining, polishing
PWHT
Sandblasting&Painting
NDT (RT, UT, Pressure Tests)

Max dimensions for transport height 5 mt / weight 200 ton
Nearest port is Civitavecchia (ROME), 130 km far.
NARNI WORKSHOP -ITALY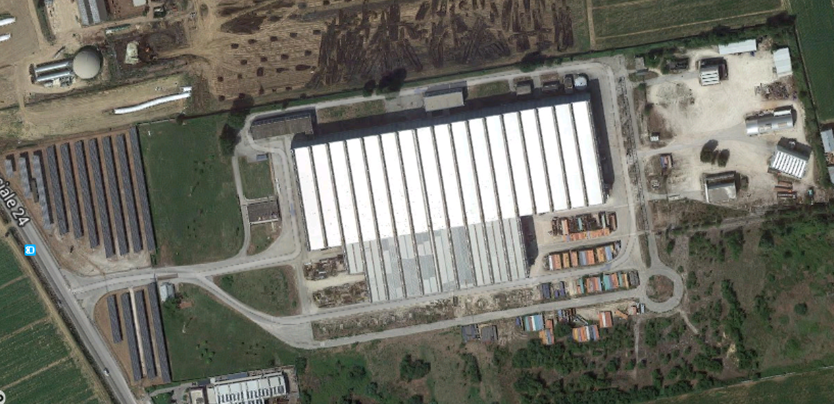 CIVITAVECCHIA WORKSHOP

The development of world-wide Oil & Gas market are investing on bigger plants, with higher capacity.
This trend request Pressure Equipment of more and more pushed potentialities and therefore the component become with dimensions and weight more and more large.
In some cases the dimensions and/or weight of the heavy component is not transportable on the existing road net and therefore it becomes necessary to create operating and logistic bases to the inside of Harbour area.
Grande Meccanica realised facility inside of the Civitavecchia port for constructrion of all heavy equipment that cannot be transported on road.
The workshop is located in to the Area of Civitavecchia Port:
Total Surface15.000sqm
Covered Area 4.000sqm
Available Facilities for:

cutting, rolling, welding
  PWHT
Sandblasting & Painting
NDT (RT, UT, PressureTests)

Max dimensions height 12mt
The workshop is managed by Narni HQ.